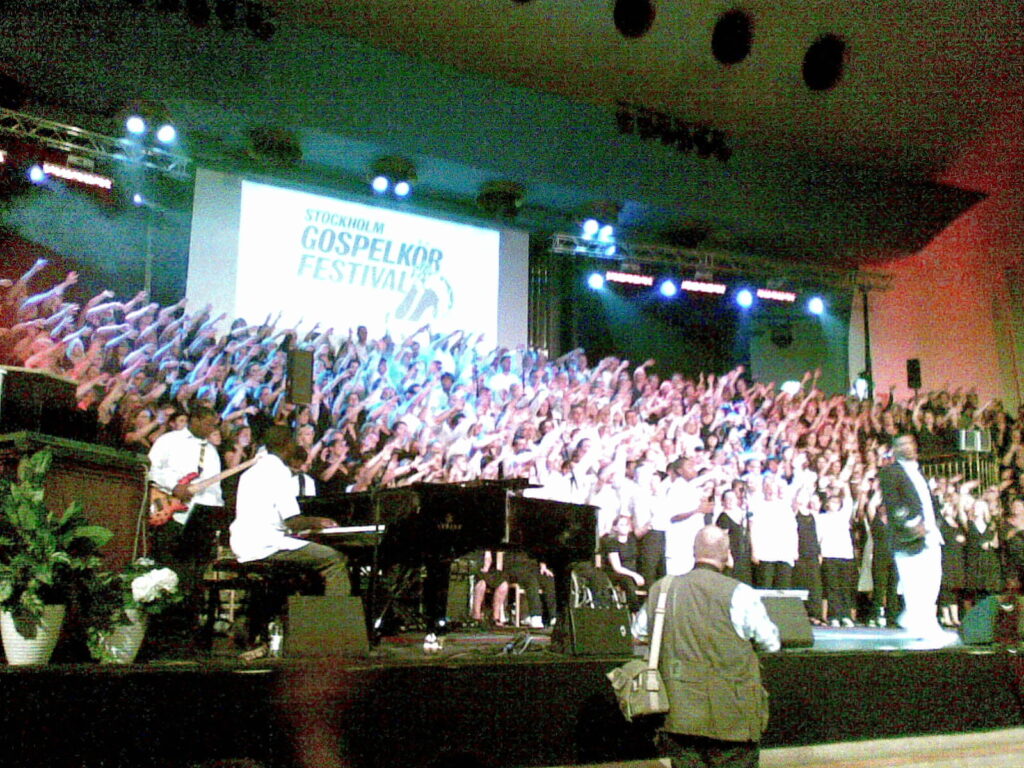 Då var det avslutat, Stockholm Gospelkörfestival har firat 20 år. En mastig vecka med mycket rep, många konserter och en massa glädje. Igår medverkade den stora kören på 1500 personer, Clarence Eggleton, Per-Erik Hallin, Cynthia Nunn, Soul Children of Chicago, Jay T Hairston med flera. En mastig avslutning i två akter.
Även om mycket i detta sammanhang är mäktigt, stort och pampigt blir ändå höjdpunkten när Per-Erik sitter ensam vid pianot och bjuder på en låt. Han gjorde en oförglömlig version på "Peace in the Valley" innan han bjöd in sin gäst – en kinesisk tjej som spelade på en två-strängad kinesisk fiol.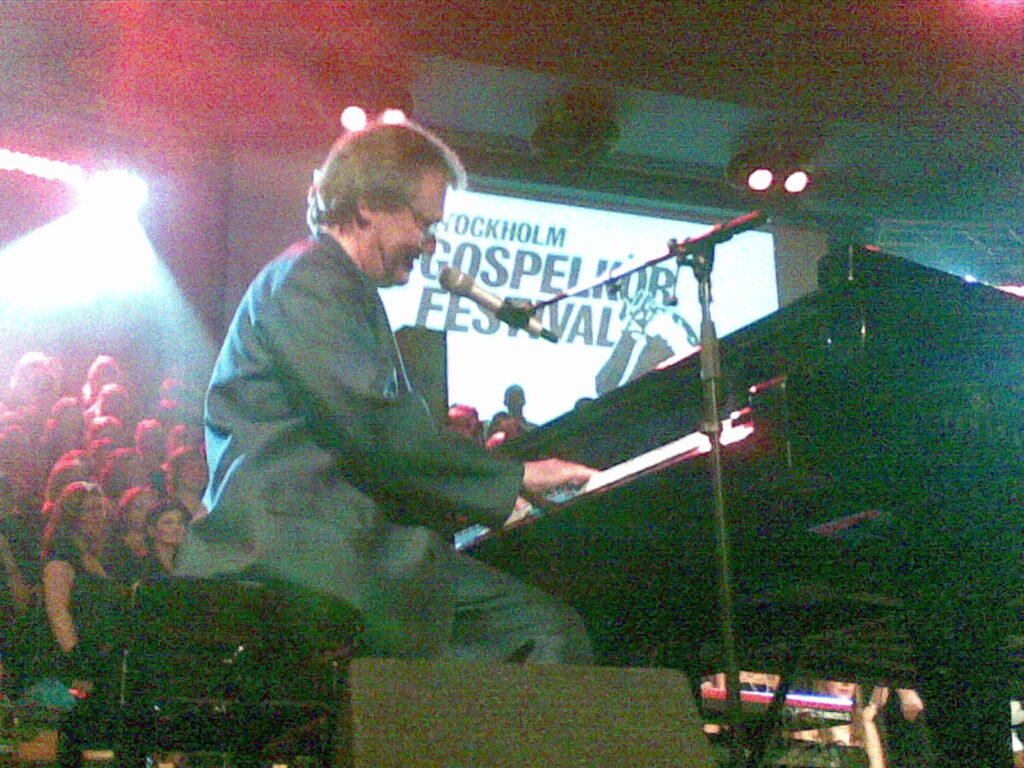 I dag blev en ganska slö dag, men det var ändå tvunget att förbereda eventjobbet imorgon och torsdag, så det blev några timmar i studion. En fullspäckad vecka, men kul har det varit.